Foivos Gypas - ESR1
Nationality: Greek

Main Host Institution: University of Basel, Switzerland
Academic Background: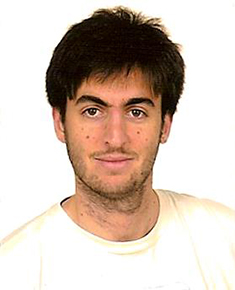 1. Diploma in Electronic & Computer Engineering, School of Electronic & Computer Engineering, Technical University of Crete, Chania, Greece.
2. MSc in Bioinformatics, Faculty of Biology, University of Athens, Athens, Greece.
Project title: Development of computational methods to analyse mammalian transcription landscapes.
Project background: Results from Next Generation Sequencing (NGS) analyses have demonstrated that the human genome is pervasively transcribed. While protein-coding exons constitute only 2% of the genome, the overwhelming majority of transcribed RNA has not well defined functions. Similar findings in other multicellular organisms demonstrate that this is a general phenomenon.
Project Aim: Develop computational tools for improving the annotation of non-coding RNAs (ncRNAs), and for describing their expression dynamics in model systems pertaining to cell differentiation, development and disease.
Expected outcome: Establish computational methods for accurate quantification of mRNAs and ncRNAs based on NGS data.